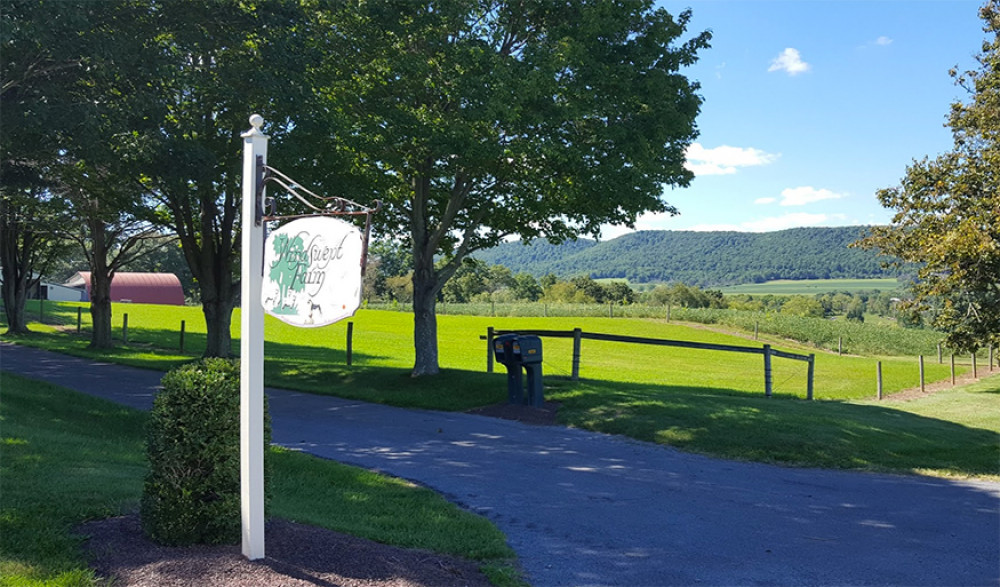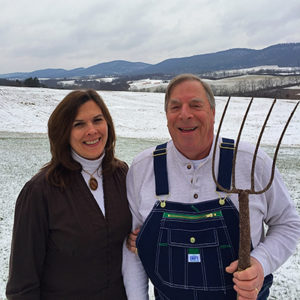 RE Farm Café has a permanent home at Windswept Farm! Located in Patton Township near the airport, Windswept Farm was a former B&B, wedding venue, and home to award winning sheep. Situated on 57 acres of rolling fields, pasture lands and woods, the café will be developed through repurposing the existing house while the farm transitions to becoming certified organic. Agriforesty, integrative experimental and demonstration agriculture, and constructed wetlands are a few of the exciting components already in the works.
Duke and Monica Gastiger, owners of Spats Café and The Rathskeller are embarking on their adventure as "young" new farmers. They are excited to share the location and great potential of Windswept Farm. RE Farm Café, a farm to fork establishment, will serve local, seasonal food, prepared with fresh ingredients grown just outside the door. A Living Building Challenge project, RE Farm Café will surpass sustainability and be regenerative. Strengthening the local food system, celebrating small family farm heritage and identifying ways to diversify and augment farm incomes are just a few of the goals. RE Farm Café seeks to be a community resource.
Some key design features of the café include an open kitchen offering theater in the round dining, a private dining room, and 360 ⁰ views of spectacular central PA!
Collaborative efforts with Ferguson and Patton Townships have been integral in realizing this vision. RE Farm Café's innovative design team includes Envinity, PennTerra, 7Group, Biohabitats, and leaders in agroforestry and ecology. Multiple PSU professionals are key players providing student opportunity and support.
Grand opening is anticipated in 2018 at the intersection of food and green.