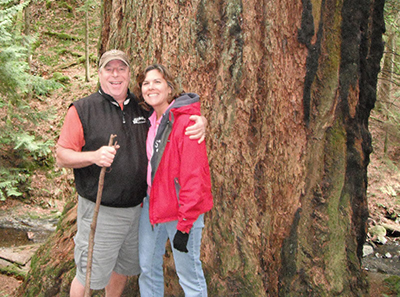 Monica and Duke Gastiger, LLC managing members, bring specialized talents and passion to RE Farm Café.
During Duke's "corporate life" with Sheraton and Hyatt Hotels he embraced the priceless training with master chefs from around the world, learning the essence and nuances of each of their cuisines.  With a strong entrepreneurial drive, Duke returned to Penn State in 1985 to acquire The Rathskeller, opened Spats Café and Speakeasy in 1987, and continued as Chef/Owner with Monica until 2018. 
Monica's first career as a landscape architect drove her appreciation for responsible development, recognizing land and environment are limited resources to be respected. Always a home gardener, Monica embraced locally grown foods and an appreciation for healthy options.  Monica is also a speech-language pathologist working in the education sector.