Hours
Thursdays: Tapas and Live Music! 5pm - 8pm
Fridays and Saturdays: Fine dining 5pm - 9pm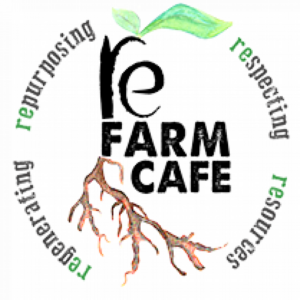 On June 15, 2015, the Ferguson Township Board of Supervisors held a public hearing and unanimously and enthusiastically passed the ordinance that allows FARM CAFE ESTABLISHMENTS as a conditional use! Full steam ahead with RE Farm Cafe!!
II. PUBLIC HEARINGS – ORDINANCES
1. A PUBLIC HEARING ON AN ORDINANCE OF THE TOWNSHIP OF FERGUSON, CENTRE COUNTY, PENNSYLVANIA, AMENDING THE CODE OF ORDINANCES, CHAPTER 27, ZONING, AS FOLLOWS: (1) BY ESTABLISHING PART 2, DISTRICT REGULATIONS, SECTION 204.QQ REGULATING FARM CAFÉ ESTABLISHMENTS; (2) BY AMENDING PART 3, RURAL DISTRICTS, SECTION 301, RURAL AGRICULTURAL DISTRICT, TABLE 301, CRITERIA AND STANDARDS FOR THE RURAL AGRICULTURAL DISTRICT TO PERMIT FARM CAFÉ ESTABLISHMENTS AS A CONDITIONAL USE ACCESSORY TO A PRIMARY USE IN THE RURAL AGRICULTURAL ZONING DISTRICT; AND (3) BY AMENDING PART 12, DEFINITIONS, SECTION 1202 TO ADD THE DEFINITION OF FARM CAFÉ.