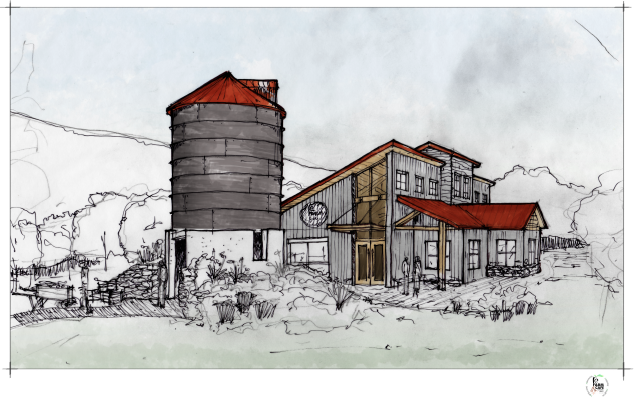 April 16, 2016
For Information Contact: info@refarmcafe.com
Good Food Takes Time: RE Farm Café Reopens Search for Location
State College, PA: The much anticipated groundbreaking of the RE Farm Café has been delayed from the summer start as owners Duke and Monica Gastiger pursue a new location. The planned location in Ferguson Township is no longer a viable option for the innovative farm to table restaurant.
"We are committed to creating a truly unique experience that is a destination spot for our customers," said Duke Gastiger. "This type of specialty operation has very specific needs, and as we moved forward in the process, we realized it was necessary to find a different location for our project. As Monica and I have learned through our experiences with Spats Cafe and The All-American Rathskeller, we know that good food takes time. And we need to take the time necessary before embarking on this ambitious project."
"People have been extremely supportive of this concept, so we wanted to keep everyone abreast of the progress," said Monica Gastiger, "We are very excited about its prospects and hope to have news to share in the near future."
The Gastigers value the rich history of this region's agricultural roots and celebrate the opportunities to be leaders in sustainable development and delicious food. They envision that RE Farm Café will be an educational resource for the community, offering locally sourced foods creatively prepared by experienced chefs and served in a unique atmosphere. Ultimately, their goal is to be a model for sustainable development and agricultural diversification that can serve to preserve small farms and open space—both hallmarks of this region.
The Gastigers have assembled a professional team to move the project ahead that includes: 7-"Group – Architecture and Sustainability Consultants, Kutztown, PA; Envinity Inc.–Construction Management and Design Development, State College, PA; PennTerra Engineering–Land Development and Civil Engineers, State College, BioHabitats–Wastewater and Wetland Consultants, Baltimore, MD; and Downstream Strategies—Landscape Architecture, Morgantown, WV.
"As I like to say, Good Food Takes Time," said Duke, "And RE is no exception. Thank you for your support!"
Look for updates on RE Farm Café at REFarmCafe.com