(*comfortable capacity: seated meal / mingling reception / workshop-meeting)
RE Farm Café Dining Room *60/100/40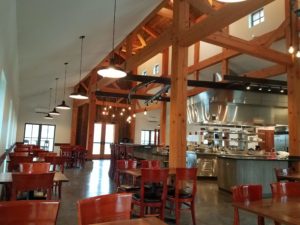 Stately hand-hew beams reach up in support of the clerestory, bathing warming sunlight to everything below.  Panoramic windows allow for unobstructed views of the surrounding farmland in subtle amuse.  Composers (chefs) diligently work in the central open kitchen, displaying the bounty of goodness to be prepared and then magically transforming it into deliciousness.
The REfectory *20/40/20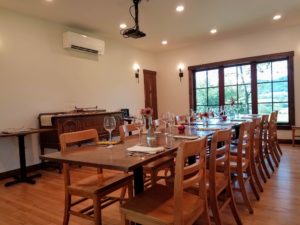 Private, intimate, beautifully appointed and presentation friendly, with gallery views of the farm.
The Tent Knoll *180/250/250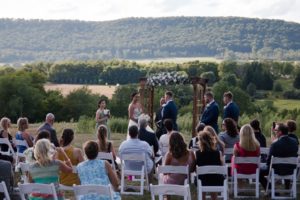 Just steps from the Café and adjacent to the Gazebo and Pavilion Bar/Kitchen, the manicured Knoll is perfect for a tented event and offers breathtaking views of the valley and the fields of Windswept.
Colby's Hollow Deck/Gazebo/Brick Patio/Covered Porch/Lawn *40/100/40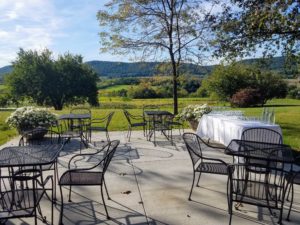 Beautiful places to teach, dine or mingle just steps from the Café, one will sure to be simply perfect for your social gathering, outdoor lecture, meeting, or intimate musical performance.